Nokia phone's e-commerce
UX and service journey

We want to inform, inspire and empower our users by creating an excellent shopping experience.
To shape the customer experience framework and modular design system for better engagement and business.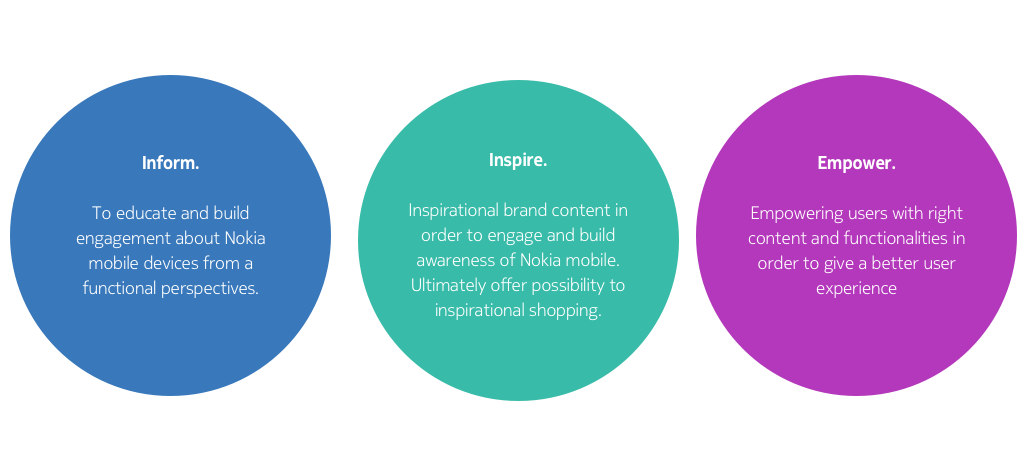 Our approach

The main areas of focus with this collaboration was to increase user base, deepen user understanding and to form a holistic view for consistent development, design and brand experience.
Targeting and directing consumers based on their needs, to support their preferences and providing a better user experience for the 
e-commerce site.

Designing for


1. Customers who are in consideration phase.
2. Customers who want to buy Nokia phone but haven't 
chosen their exact phone model.
3. Customers who are ready to buy a specific phone

Based on learning from the project, here are few summarised principles to remember.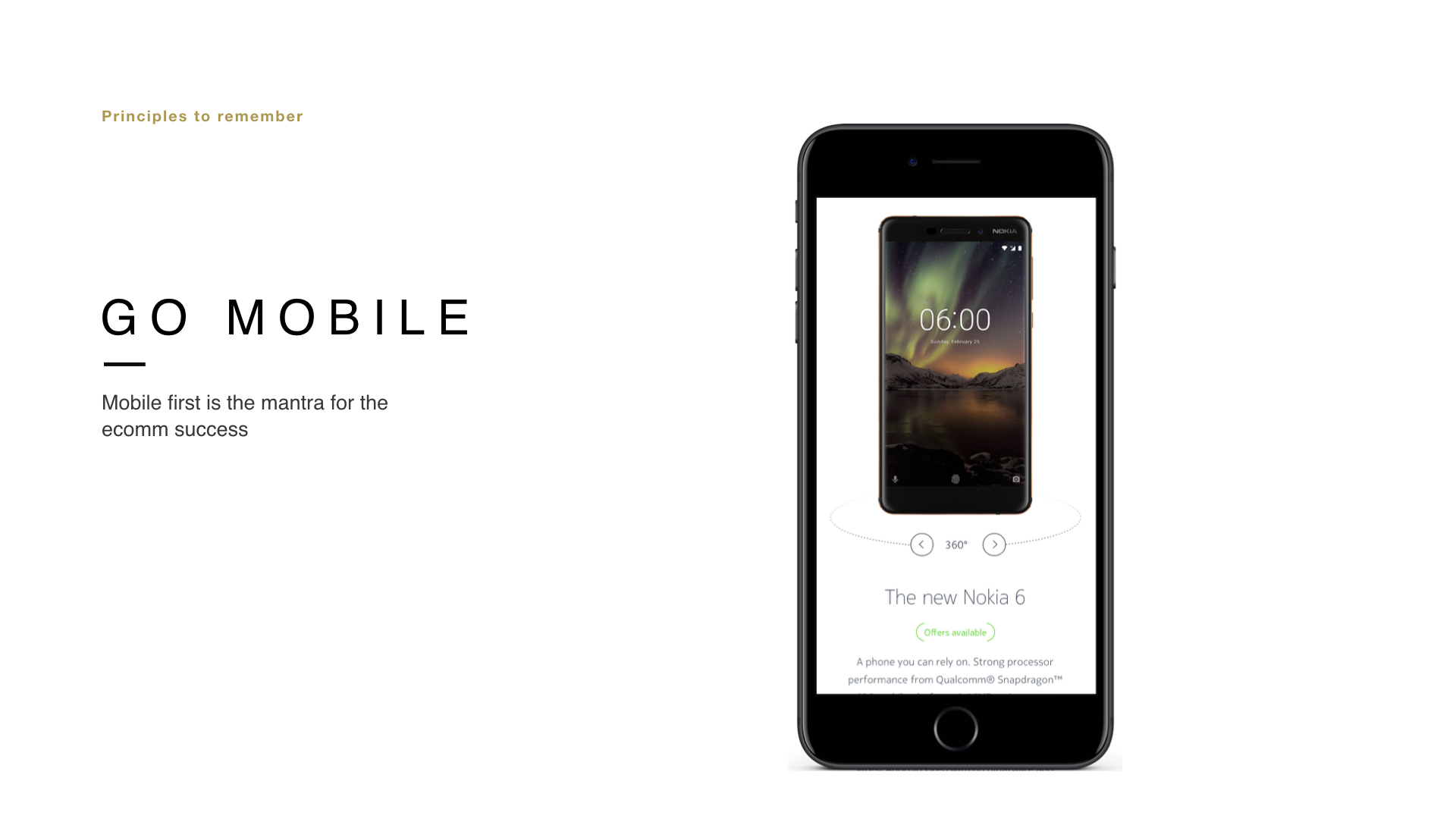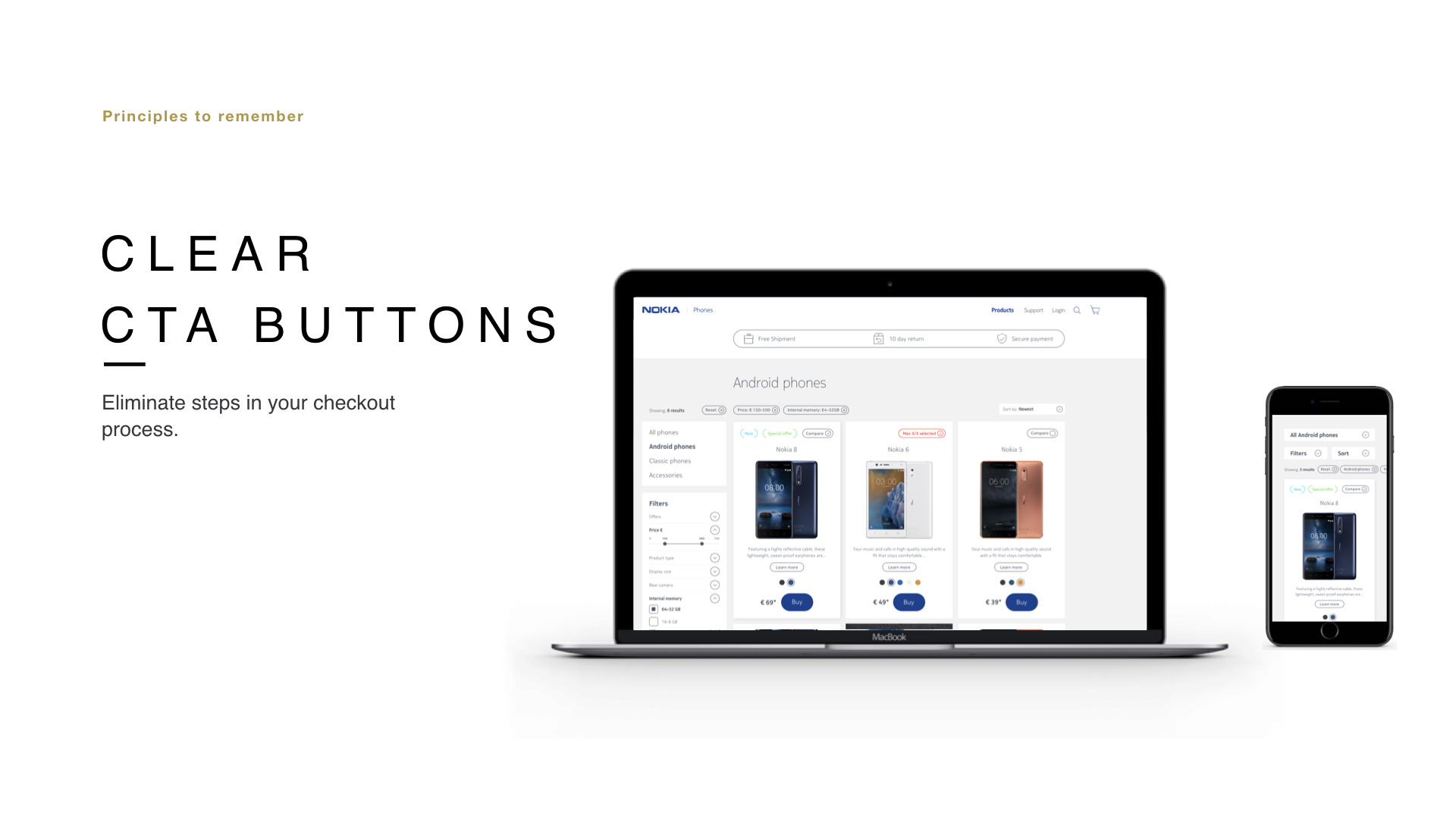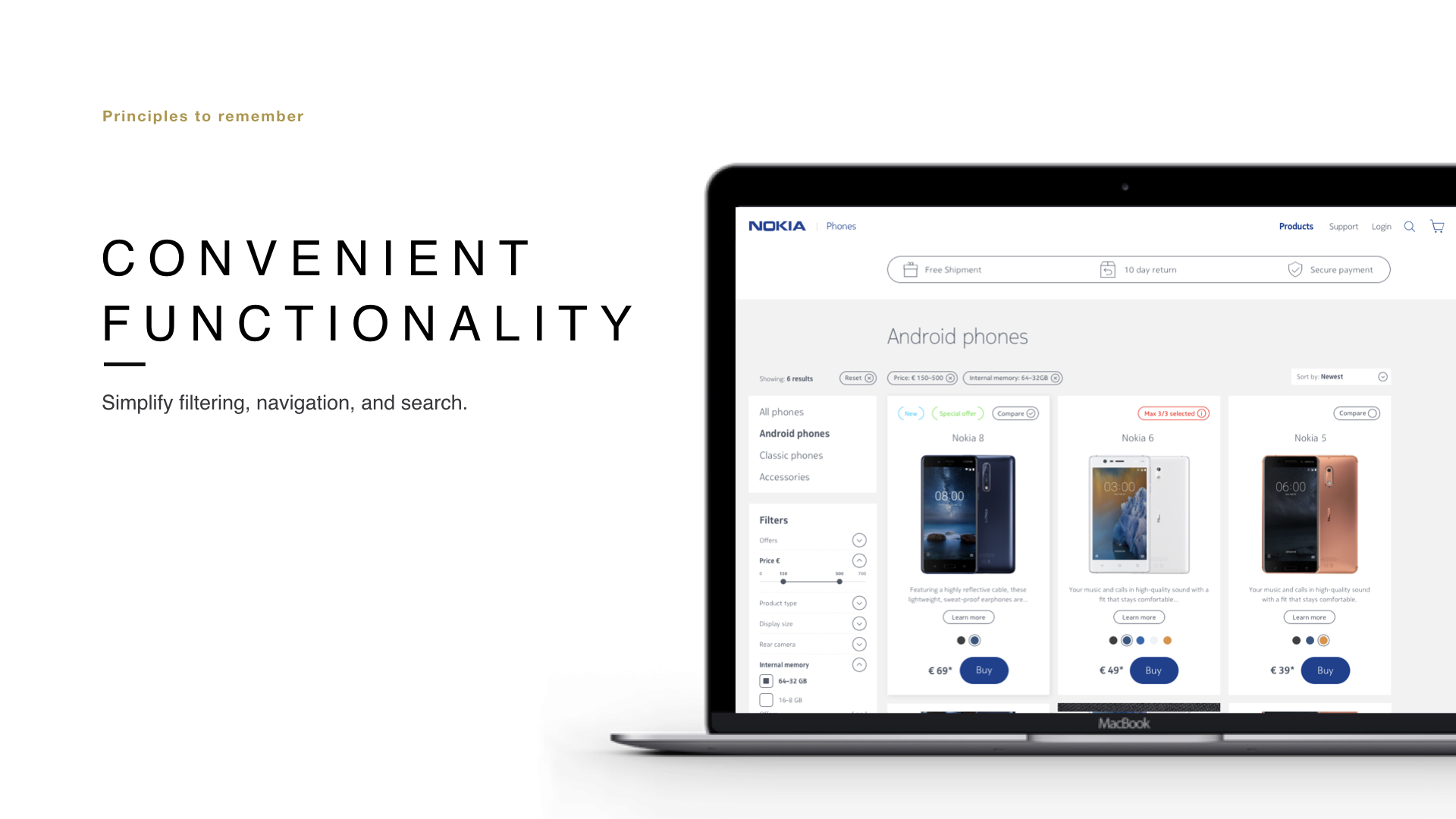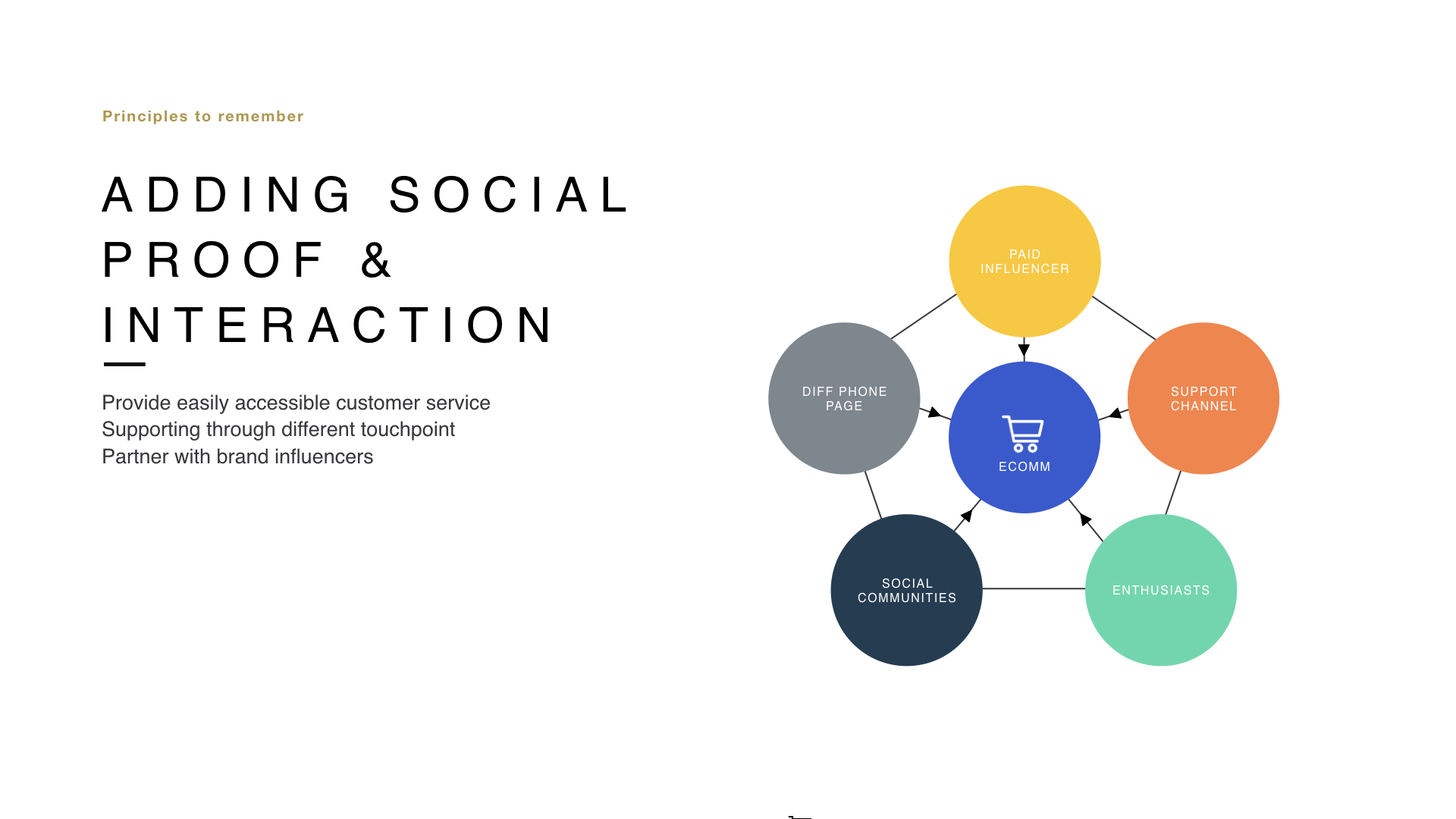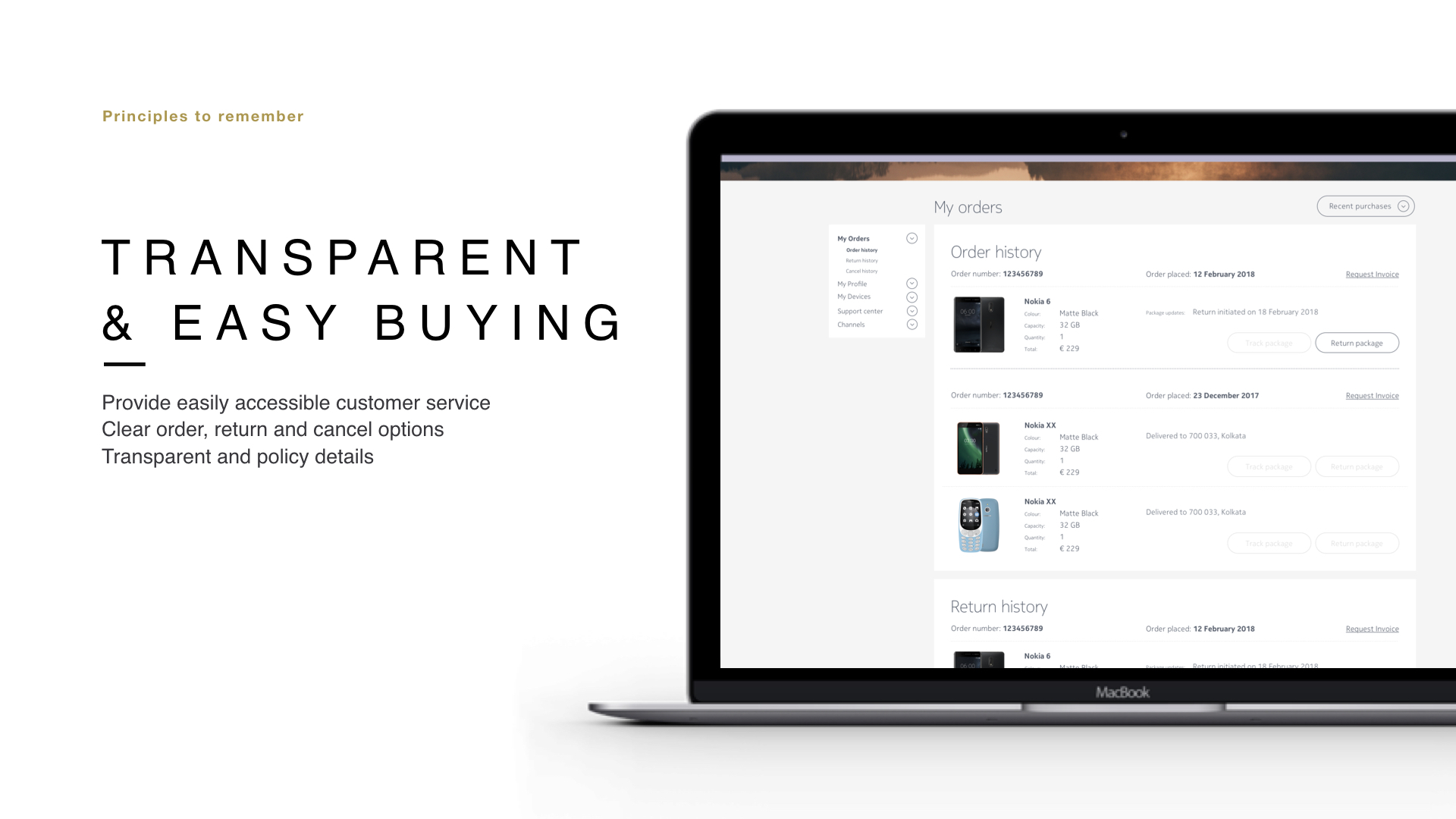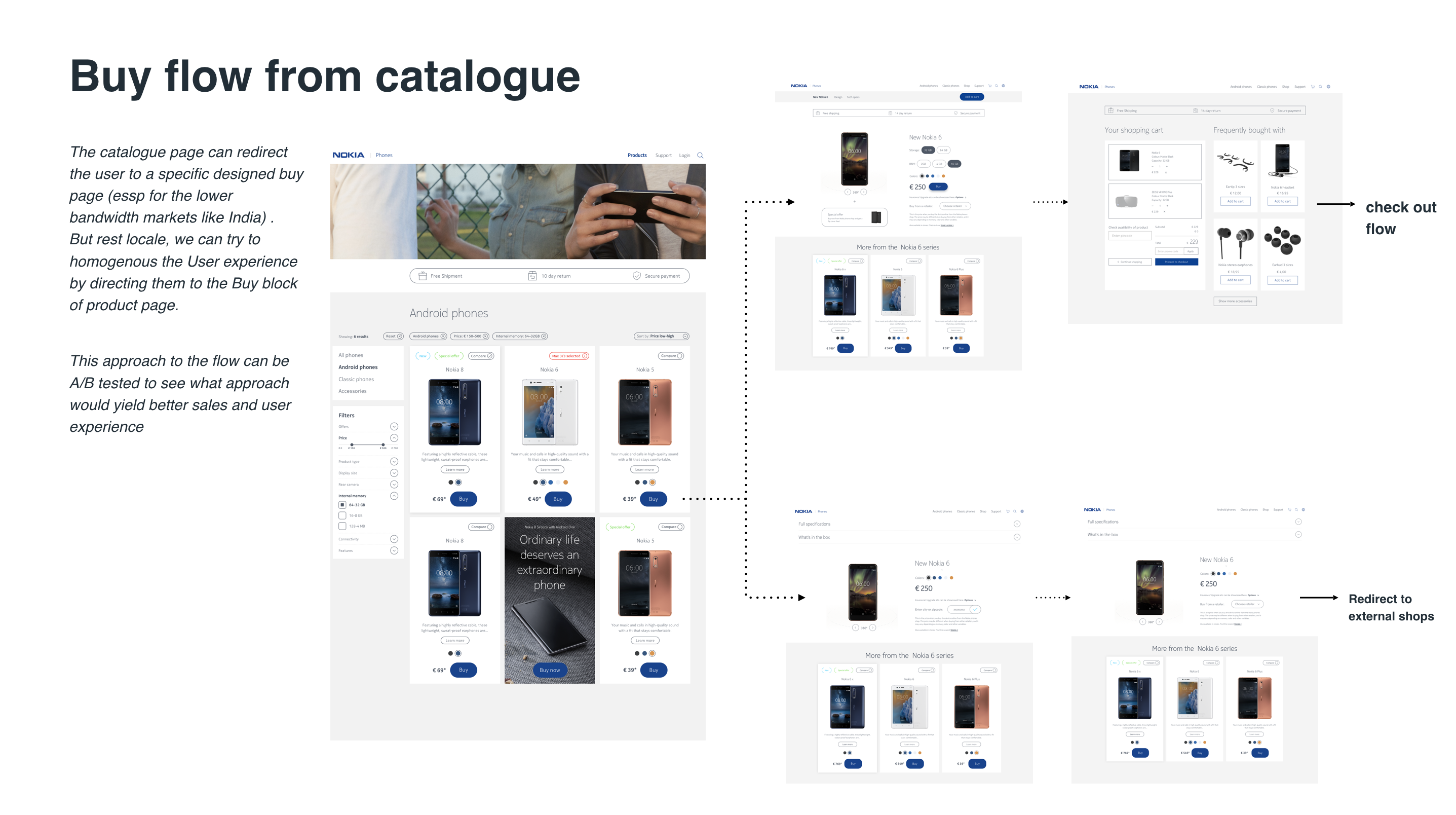 We created a progressive customer experience for Nokia phone's customers that over arches all digital channels for better engagement and conversion.


Credits:
Project from Adventure Club
Client: HMD- Home fo Nokia phones
Project Manager: Marjut Kytösalmi
CX UX lead : Promila Roychoudhury
UI & Art Director: Hannu Nieminen
UX Developer: Reaktor